Visiting Terrace Downs? Check out below to see what is happening in the High Country!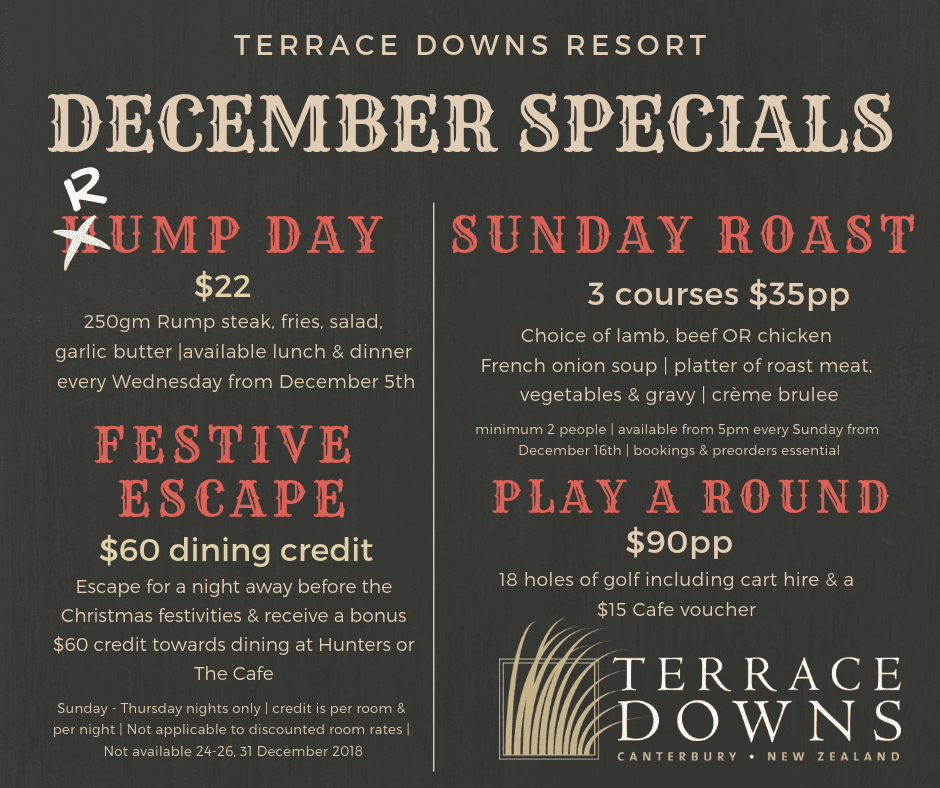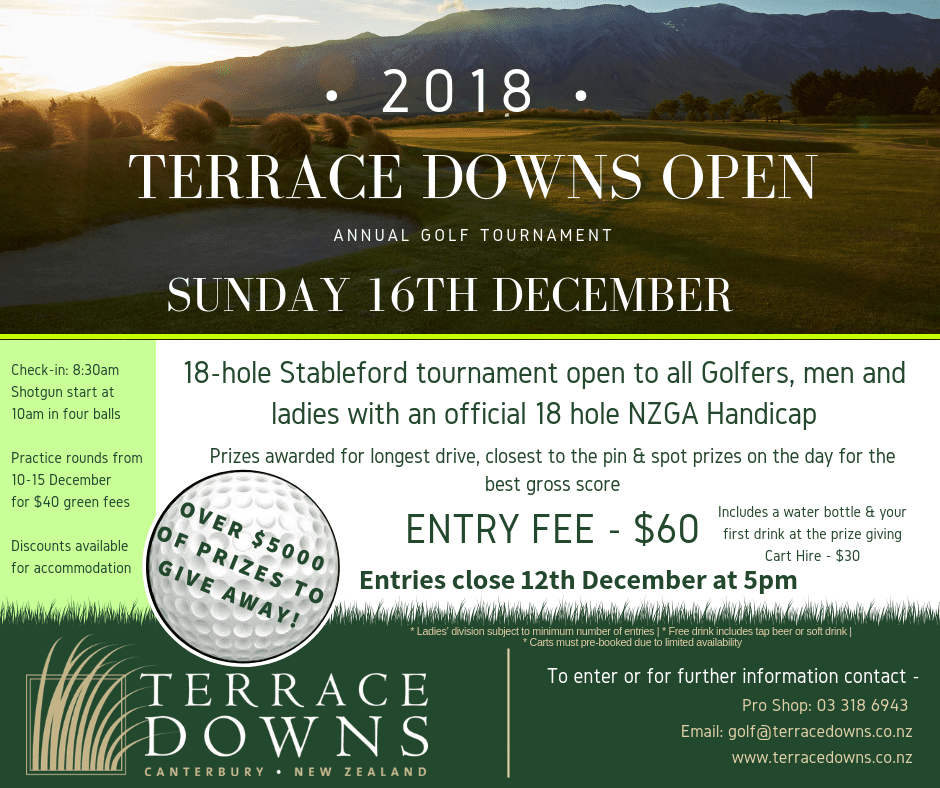 Our revamped Sunday Buffet lunch now runs once a month and offers even more variety than before!
Future dates will be announced soon…
Be sure to book in advance as numbers are limited!
Please note: We have a very busy Summer ahead of us and as we would like all our guests dining at Terrace Downs to have the full dining experience, bookings will be essential. We wouldn't want anyone to miss out!
If you are thinking about travelling out to Terrace Downs, please make sure you call or email ahead of the day to make your booking.
Ph: 03 318 6943 or Email: info@terracedowns.co.nz